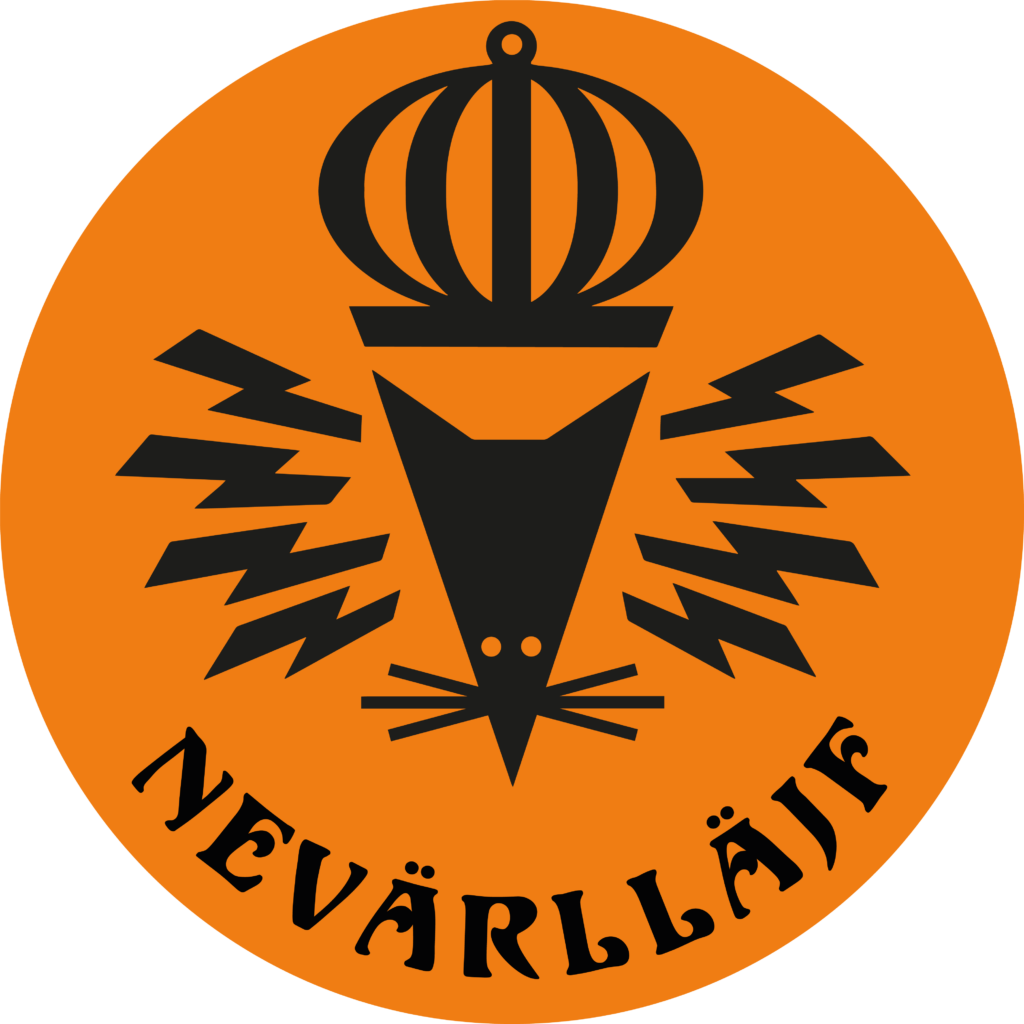 From the rural and remote town of Mora in Dalecarlia, Sweden, hail the five dimwits that form Nevärlläjf. The lads are now back with the sequel to their debut album Klusterfloristen released in 2009 via Musea records. After more than a decade of silence Nevärlläjf make their comeback, maybe not long awaited but still a fact. The outfit can now proclaim with joy that their second album "Hockey" will be released under the radar and on their own label on the 30 th of September. Nevärlläjf formed during 2005 and has since 2014 been put into the deep freeze. Daniel Björklund and Martin Gut represents the guitarism of the outfit, Olle Karlsson plays the drums and together with Fredrik Sommar on bass guitar he maintains the "groove". Tor Sandell is the wizard of various piano based instruments but also plays toaster. Despite the long hiatus it is now time for new music.

Great news you think? We'll leave it unsaid. The new album is in resemblance to the flamboyant debut a swelling inventive derivate of the diverse musical contrasts boiling in the loopy minds of its creators and it will for sure leave no one untouched. From the first second of the album this wall of sound will leave you taken aback and astonished. The vision of the band is to prompt questions such as "How did that happen?" and "Are you really allowed to do that?". With titles like Mosaikhelvetet (The Mosaic Hell) and Melonkejsaren (The Emperor of Melons) Nevärlläjf promise a lack of tedium but also maybe of finesse?

Do you like when things go south and freak out? Like when a fish ball sandwich is unwillingly caught in the middle of a car chase in a German 80s movie where the driver recites Goethe in morse code? Then Nevärlläjf is the band for you!